THIS IS MERCY FITNESS CENTER EDMOND I-35
Mercy Fitness Center provides the finest health and fitness systems, coaches, and facilities, seamlessly integrated to efficiently, ethically, and entirely enhance our members' overall wellbeing and performance. Mercy Fitness is professionally managed by EXOS, a global leader in fitness center management and operational excellence. As such, we have the exclusive ability to offer our members access to EXOS benefits.
PERSONALIZED SUCCESS PROGRAMS FOCUSED ON 4 PILLARS
The four pillars of our approach are built from innovation, science, and real-life experience.
MINDSET.
Mindset is about walking into a situation or working toward a goal with a full understanding of what it requires and how to accomplish it.
NUTRITION.
Food is fuel for the body and brain. Fueling cuts through the latest diet marketing hype. It's about consuming what fuels the body best.
MOVEMENT.
Movement refers to incidental and structured movement. Both are essential for wellness, weight management, and vitality.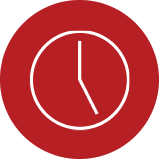 RECOVERY.
The mind and body repair, recharge, and upgrade during rest. Recovery strategies must be employed throughout each day, week, month, and year.